Intro
For those of you who are considering adding a backrest to your kayak, or changing the one that is already installed, the type of backband described below is one of the best choices that can be made. It supports your lower back, it does not get in the way when entering the cockpit, and it does not stick up above the rear of the coaming. Plus it's very simple and easy to construct if you decide to do it yourself.

A little history
Some time ago I bought two of the Snap Dragon backbands where the design was a pad attached to a band of flexible plastic that attaches to the seat. No straps, no bungees - only the plastic band to hold it in place. It does not fold forward when entering the cockpit from the rear. I think Keith recommended it, as it is low enough not to imped a layback roll.

I like them very much. Now I need a new backband to install in Margot's old black Anas Acuta. She doesn't use a backband, but I do. Since Snap Dragon is history, I thought I'd try to make one myself. Here's a picture of one of the old bands: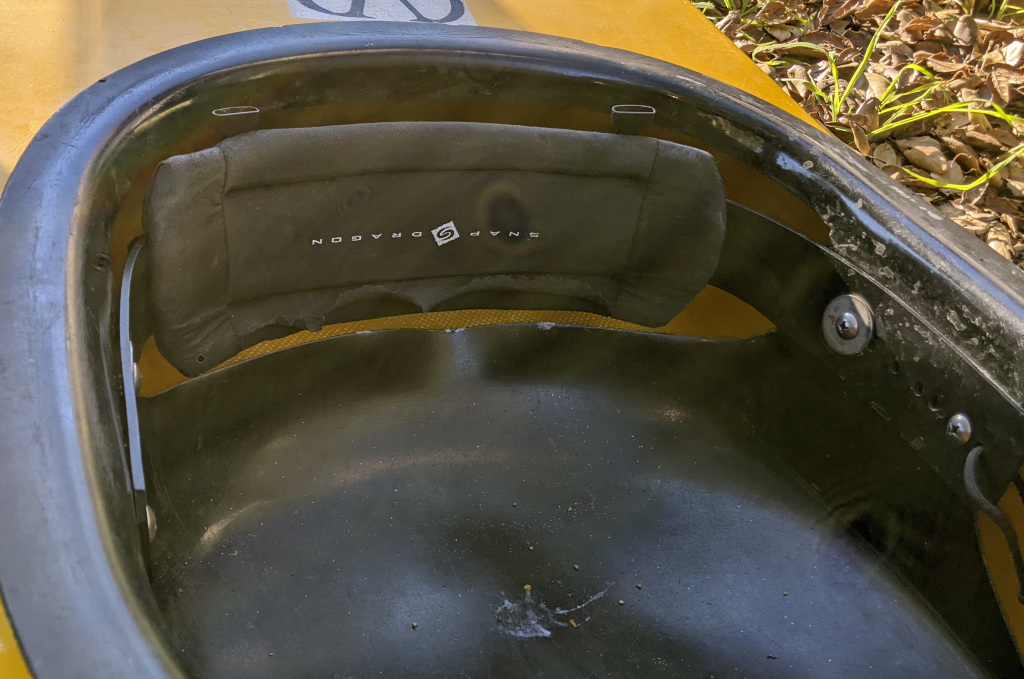 Construction
It turns out that Tap Plastics has suitable material for the plastic band. I bought a piece 2" x 30" x 1/8". Surprisingly inexpensive! On the Tap Website they call the material "King Hy-Pact(r) Polymer". At the store they just called it "VHMW". I punched a few holes at each end to accept the screws that will hold it in place. Tap will do this for you if you don't have facilities to do it at home. I also rounded the edges of the plastic so it will not cut into the upholstery.

For the pad I cut a 6" x 13" piece from an old surplus floor mat: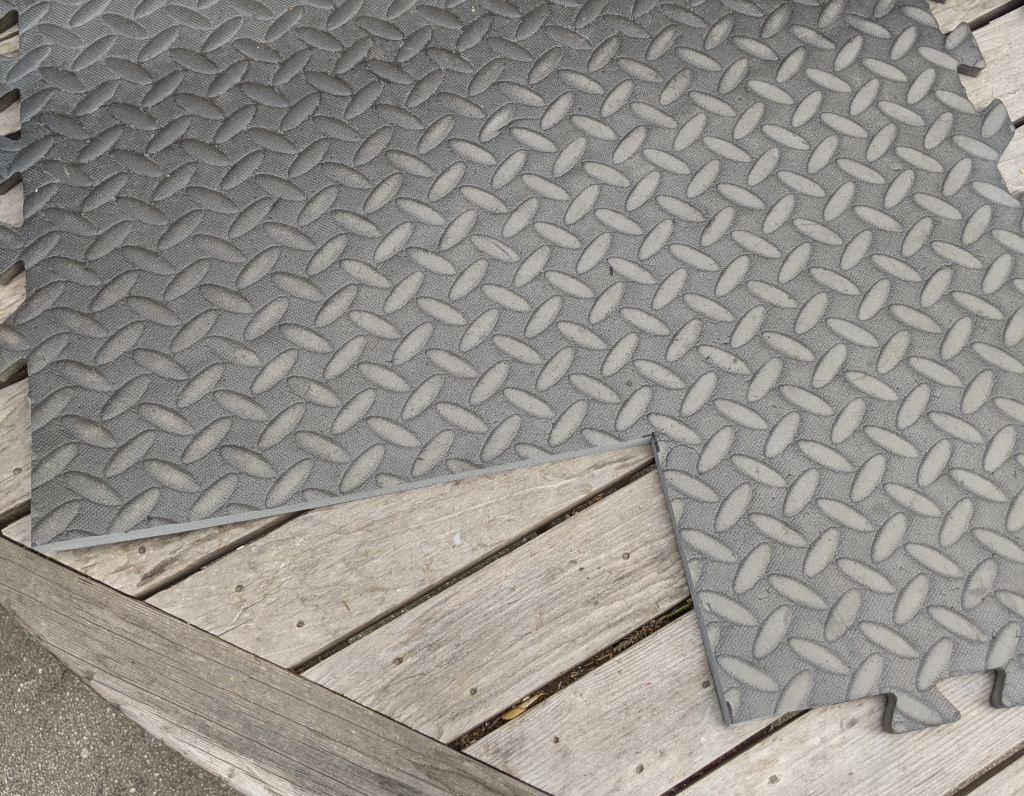 These are 2 foot square mats that fit together like a jig-saw puzzle. If you need a piece let me know!

For the cover, I went to Joanne Fabrics and found some appropiate material in the outdoor furniture upholstery section. It's not as heavy what is on the Snap Dragon pad, but good enough.

Here's what the finished pad looks like after a little work with a sewing machine: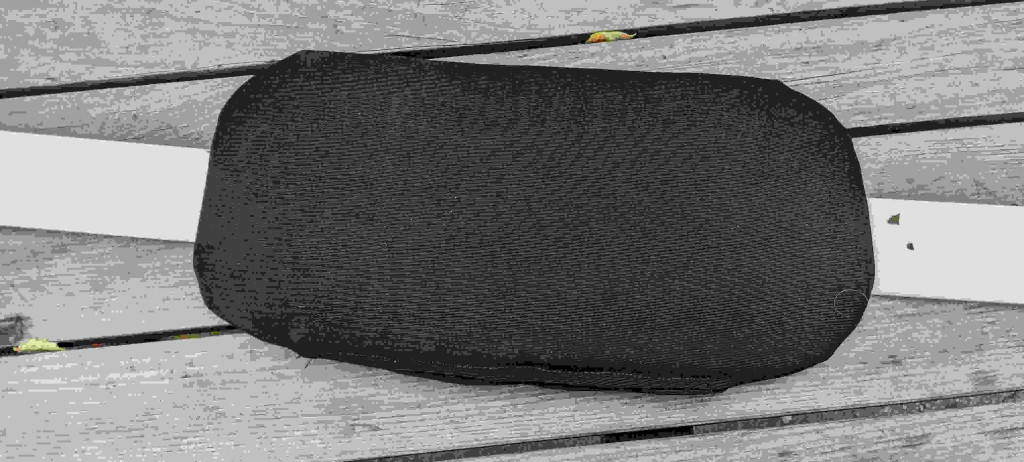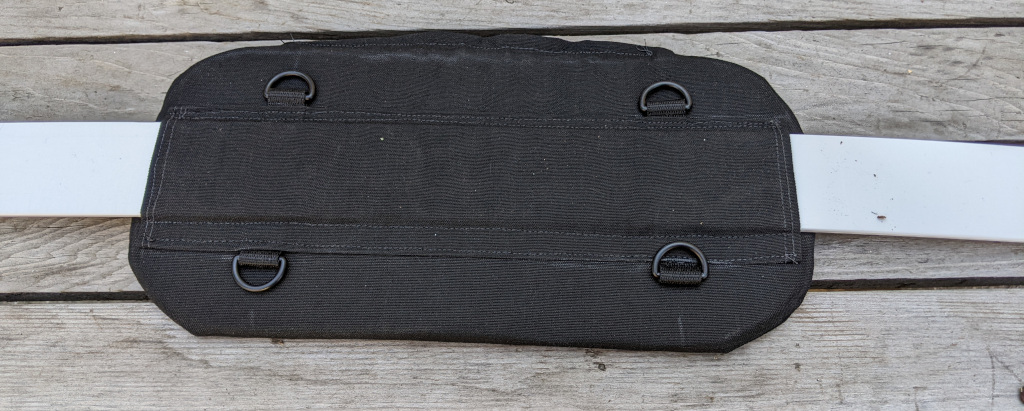 The D-rings and 3/4" web I had left over from a previous project. The D-rings are optional. I use them to attach my sponge and paddle float.

Here are the pieces before installation:





And here's what it looks like installed: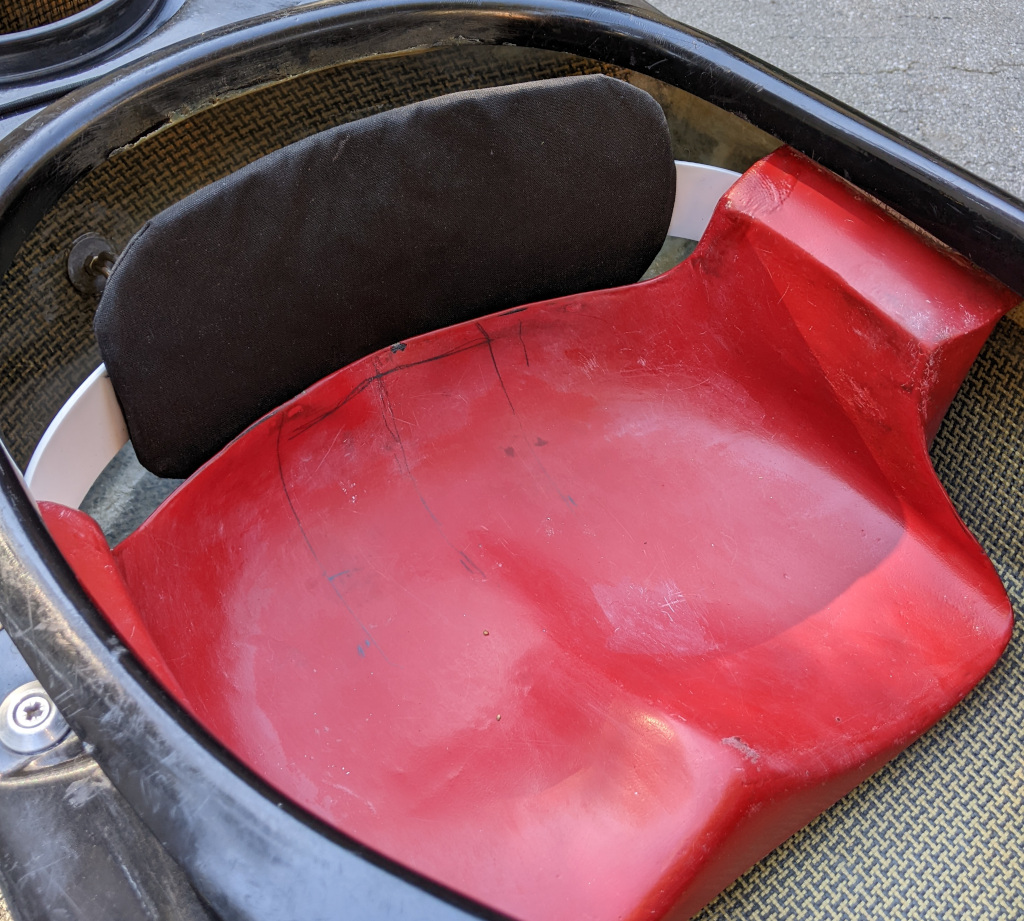 I used stainless fasteners to attach the band to the seat. Every seat will be different, but for mine I just used sheet metal screws to attach to a structural part of the fiberglass seat.

I tried it out yesterday (3/13/2022) for the first time and it works perfectly!

Comments? Suggestions? drop me a note.