Finish of the Deck Stringers at the ends of the Cockpit
My coaming came out about a inch too long front to back. I accomodated for this by adding a HDPE double in front of bulkhead 3 and at the rear of bulkhead 4. Now the screws from the coaming come down through the doublers rather than the bulkheads themselves. In retrospct this was a happy circumstance as the hole for the #10 screw doesn't weaken the bulkhead at the top.

Still it was always a pain getting the holes lined up in the coaming, the stringer and the bulkhead when I assembled the boat. To fix this I added a locating pin in the bulkhead so the hole in the stringer and the hole in the bulkhead always match. This is working perfectly.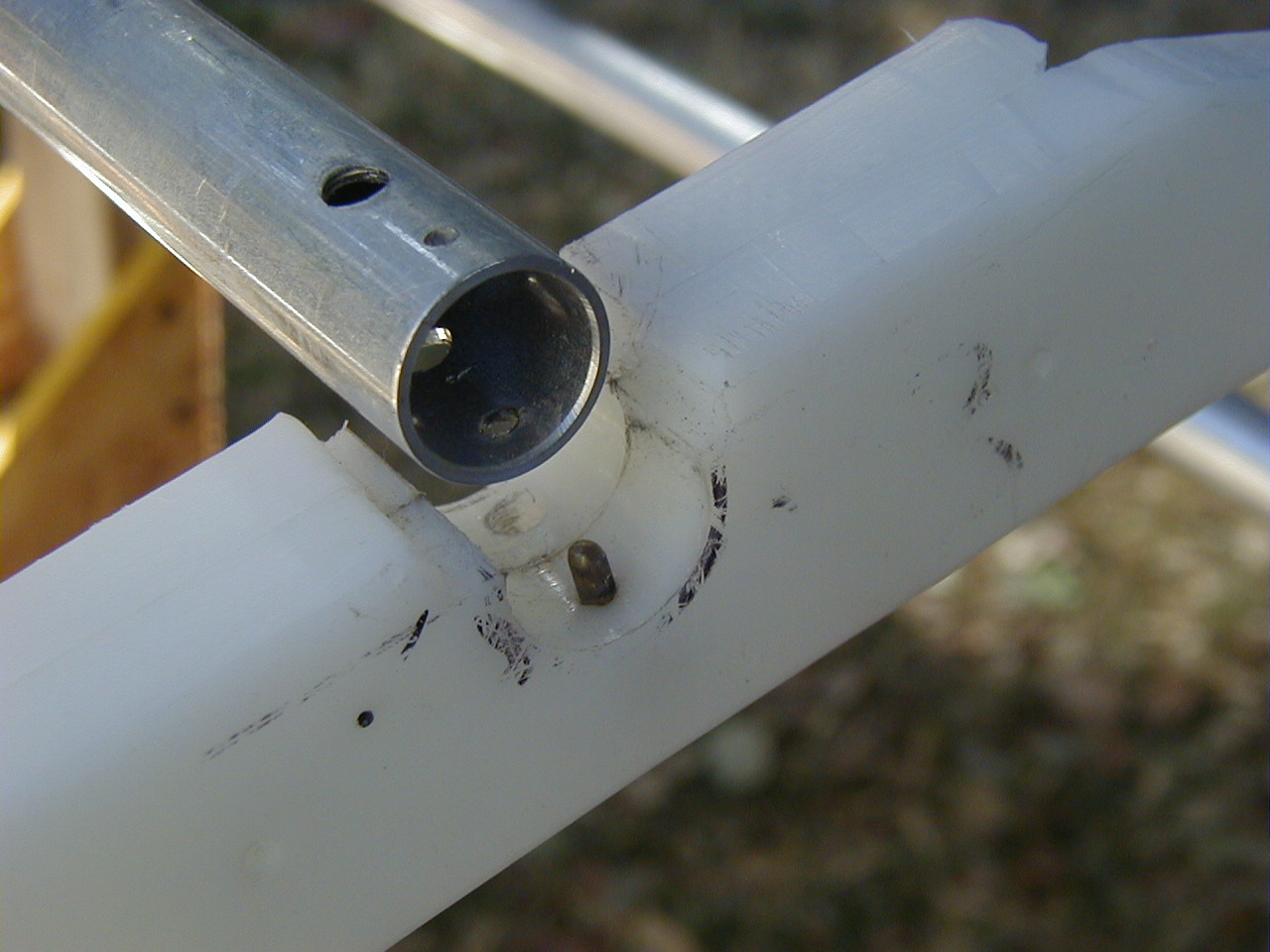 HDPE is pretty slippery. First I tried an 1/8" pin in an 1/8" hole. This did not work - it came right out. Next I used a 3/16" pin (shown). I filed notches in the pin, then forced it into a hole that was about 0.020" too small.So far so good.